Graphics designing has become the heart of online presence and digital marketing now-a-days. The entire digital marketing concept is based on graphic designing. Graphic designing services are very much in need for explaining a product or service through website or any social media.
We use all best tools for graphic designing whith quality output. We focus more on customised images which will give more information to the target audience about your product our service.
We have an experience strong team for logo designing, website banner designing, brochure designing, Flyers designing, social media custom post designing, poster designing, business cards designing and restaurant menu designing.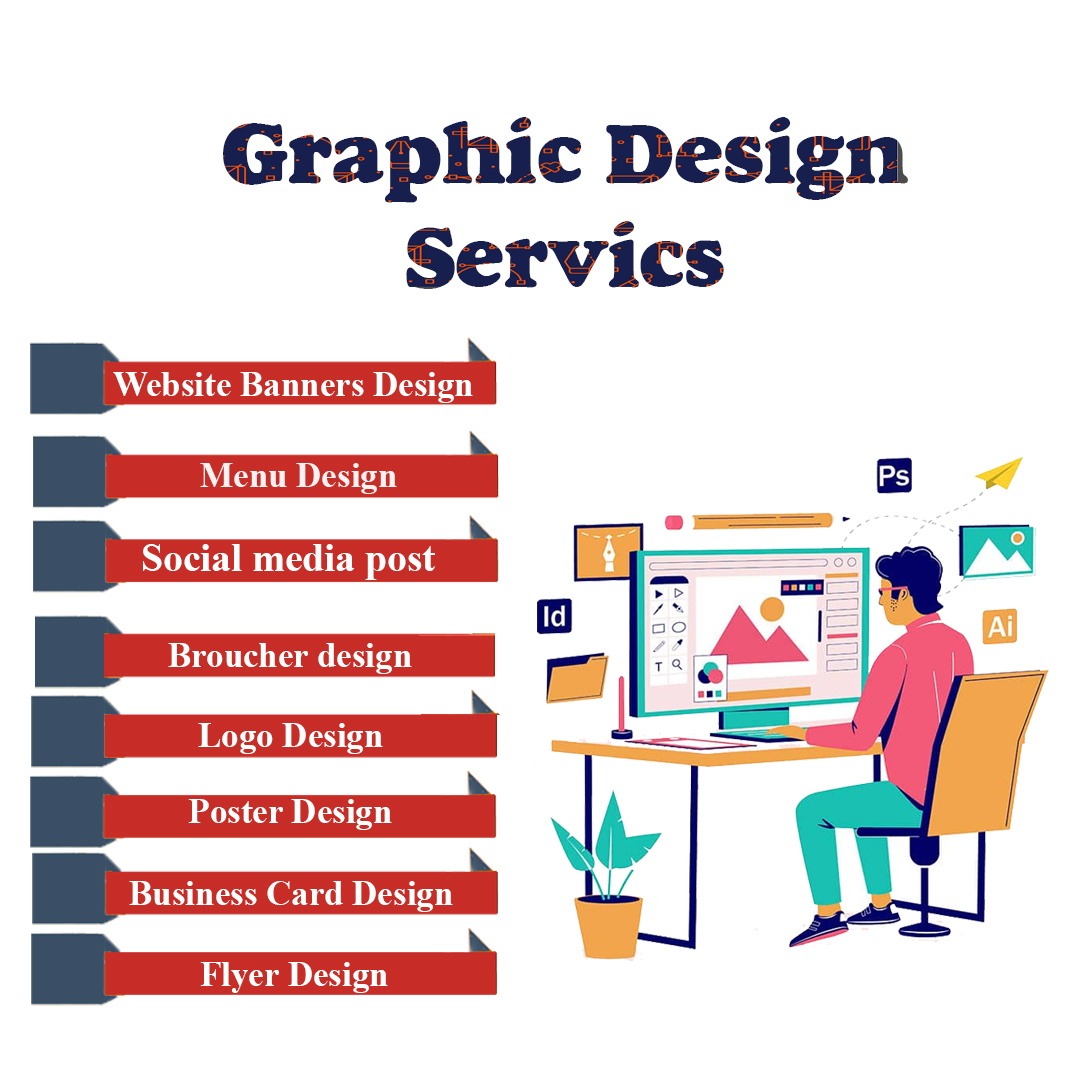 Graphic Designing Services
Logo Designing
Logo is the brand identification of any business. We create customized logos
Website Banners
website banners will talk about your business. We design banners effectively
Brochure Design
Brochures will present consolidated information about your business. We do it with care.
Flyers Designing
Flyers will give information or offers about your company product or service at a particular event.
Social Media Posts
Social Media promotions will help in communicating your happenings and offers to your target audiences
Posters Designing
Posters will let your audience know about your company branding.
Business Cards Designing
Business Cards help in making people communicate with you effectively.
Restaurant Menu
Menu for any Restaurant is very important for business. We design with perfection.
Do you want to grow and scale your business?
Please send us your details and your business requirements to give you a better quote for digital marketing and web designing services